Wednesday 17th July 2.30pm-6pm
All Ages Family Roller Disco 2.30pm-6pm
Last Entry 4pm
Thursday 18th July 2.30pm-6pm
All Ages Family Roller Disco 2.30pm-6pm
Last Entry 4pm
Friday 19th July 11am-Late
All Ages Family Roller Disco 11am-8pm
Food served all day & evening!
Burger and Skate Deals from 4pm
80s 90s Roller Disco 7pm-Late
After 8pm is aimed at 16+
Last Entry 8.30pm
Open Everyday in July & August
Family Fun Nights start Monday 29th July


Burgers - Hotdogs - Wraps - Paninis - Nachos - Waffles
Coffee - Shakes - Craft Beers - Slush Cocktails
Lots of Amazing Vegan Choices & Kids Menu available
Rinkside Tables - Balcony Tables - Booths - Outside Tables
Large Groups of 6 or more please let us know and we can reserve tables
Lots of Family Fun Games from 2p a go!
Win Tickets, Prizes & Sweets!
Save your Tickets and Win Bigger Prizes!
All the top VR Games & Experiences
(please pre book your VR session in advance)
Roller Skates - Pads - Helmets - Bags - Wheels etc.
Buy any Skates from the Rink and get Free Roller Disco Ticket/s
80s Neon Fancy Dress now available from the rink shop!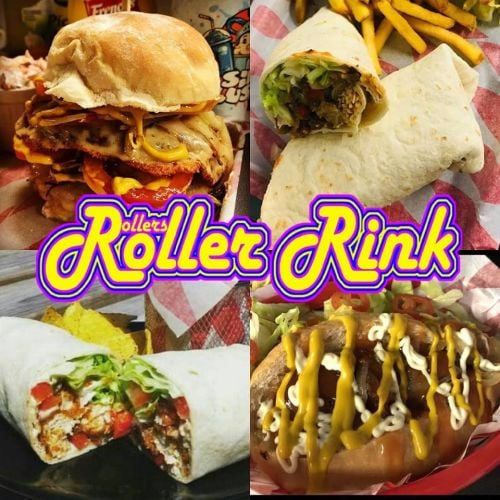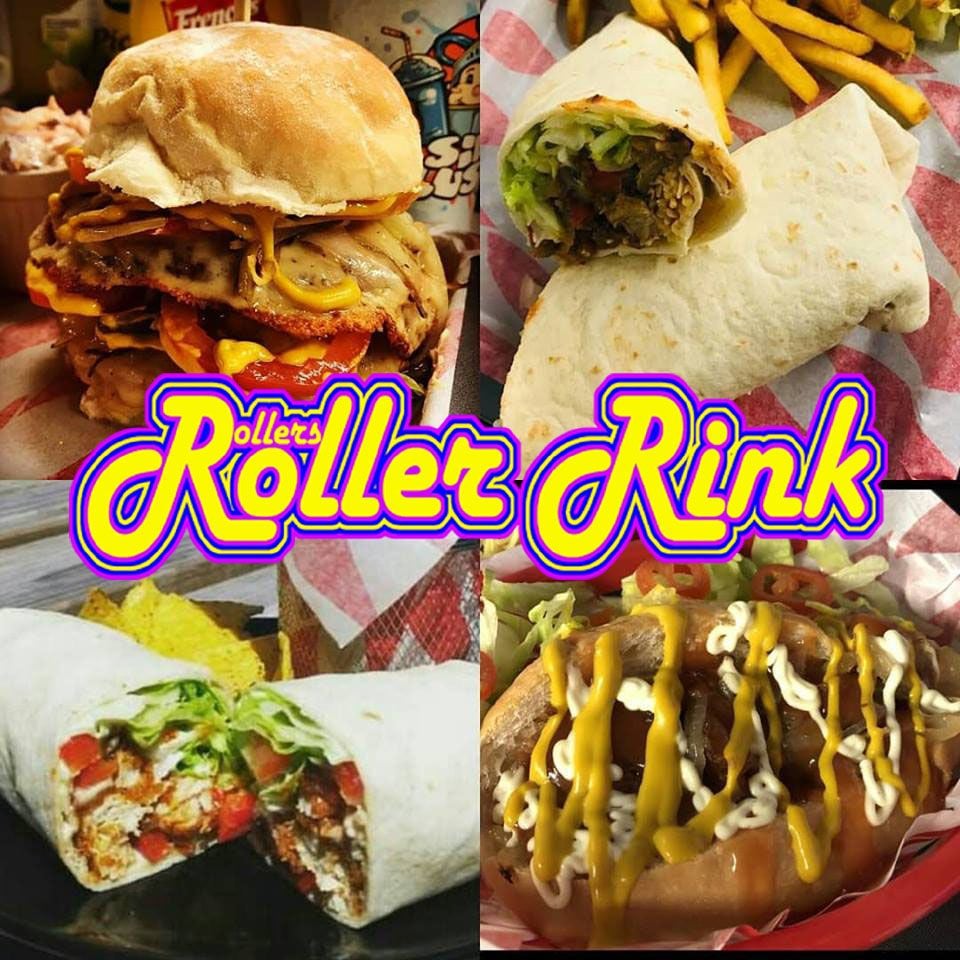 Always check latest opening times and Special Events!