Player Ready VR at the Rink
4 Virtual Reality Headsets for Group Experiences
Shooting Games, Zombies, Puzzle, Escape Rooms
Suitable for Ages 6+ with games for all tastes
Lots of Multi-Player Games
2 Driving Simualtors
Featuring: Rumble, Force Feedback, Pedals, Gear Shfiters
and Wind Simulation for over 200 Cars and 60 Tracks!
Race your friends!
(Ages 10yrs-Adults for Racing Cars)

Please always book early to avoid disappointment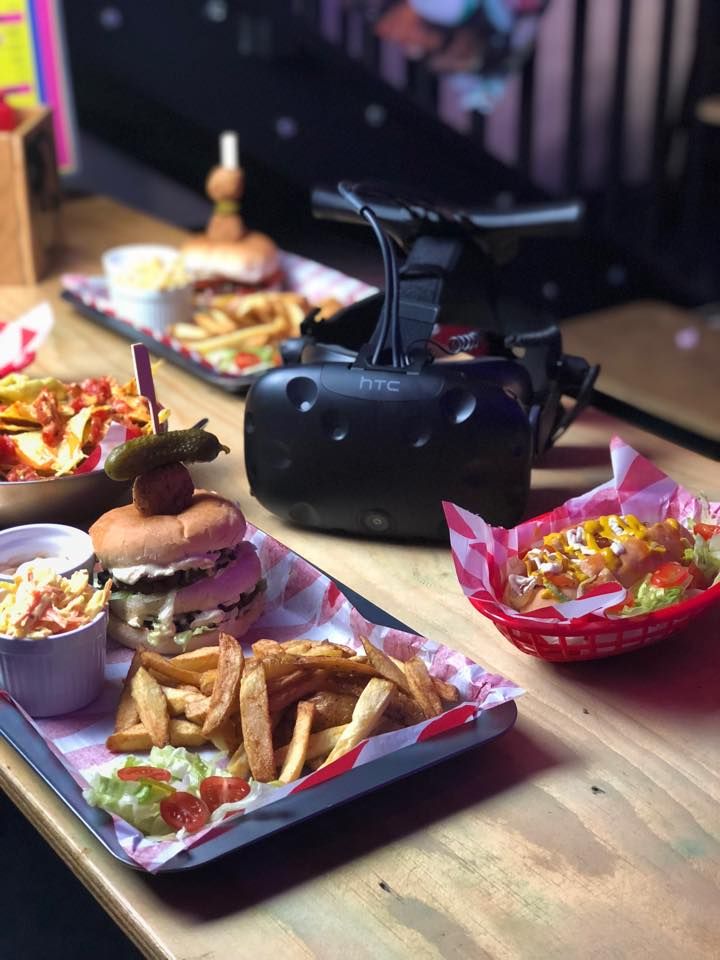 We always advise you pre book your VR session in advance!
Birthday Parties & Group Bookings Welcome!
Lots of Party Options with Food & Drinks
Single or Multi Player Games & Experiences
New VR Racing Simulators

VR Info:
Shooting Games, Zombies, Puzzle, Escape Rooms, Kids Games & Racing/Flight Simulators
Please always book to avoid disappointment
Suitable for Ages 6+ with games for all tastes.
Driving Simulators with Rumble, Force Feedback, Pedals, Gear Shifters and Wind Simulation for over 200 Cars and 60 Tracks!
Pricing is Based on Hiring Each VR Headset (Headset can be shared between 2 people max). You choose your experiences when you arrive.
Example: Group of 2 willing to take turns for an hour: £20.00
Example: Group of 2 wishing to play against each other or not share: £40.00
Family: We can accommodate 4 people sharing a single headset and allocate sofas for this as a family booking, these is a £10.00 surcharge to allow for staffing to help 4 people change.
Driving Simulator Experiences currently use the same pricing structure but are booked separate from standard VR Gaming but you can mix and match - call to discuss what works with you.
*We can offer sessions at almost any time from 11am - 10pm 7 days a week if booked in advance or for private hire, school & corporate groups.